Current Events
Events that are happening in May in the City of Sandersville.
View Event Calendar
May 13, 2017
Description: Relay for Life - Golf Tournament
Location: Twin City Country Club - 1580 GA 68, Tennille
Times: 9:00 a.m.
Cost: $75 per person/$300 per team
Read More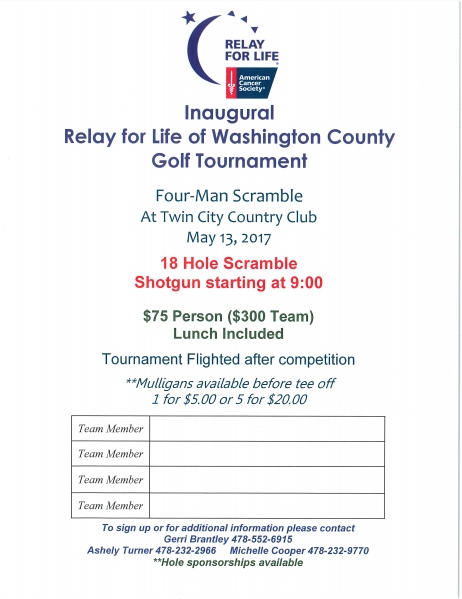 ---
May 20, 2017
Description: Public Auction of City's Surplus Property
Location: Public Works Annex,124 S Hospital Rd, Sandersville
Times: 10:00 a.m.
Read More
The Cityof Sandersville will have a public auction on Saturday, May 20th at the Public Works Annex at 124 S Hospital Road in Sandersville.
More information to come...
---
View Event Calendar